Image
Shine Design
Also Online
Shine Design is now available online, with the advantage that the system is updated with the latest inverter and solar panel data, so the calculation is as up-to-date as possible.
Register on our site and, in addition to free desktop apps, we will help you access the online Shine Design and Shine Phone apps.
Image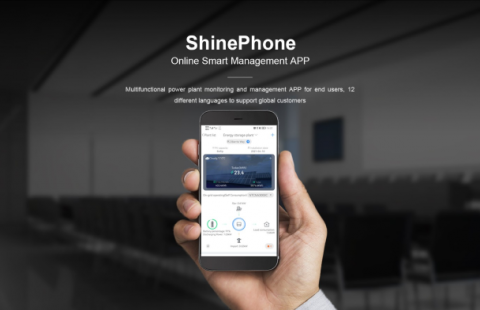 ShinePhone
Nowadays, the most convenient way to monitor energy production is with portable devices, so you can download this useful software as an app on your smart phone or tablet.
Available for Android and iOS!
Register on our site and in addition to the free desktop apps, we also help you access the online Shine Design and ShinePhone apps.
Image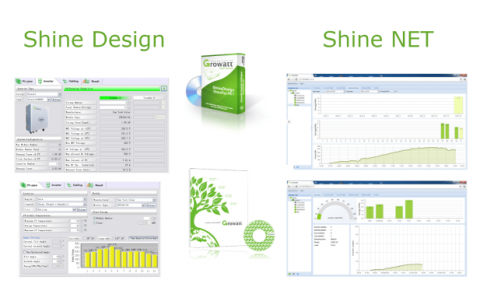 Programs to install
Shine Net

: by connecting your computer directly to your existing system, you can get up to a data request frequency per second. All, certainly available to be displayed graphically.

(Disadvantage: the data is not uploaded to the manufacturer's servers, so the service takes longer.)

Shine net

Shine Design

: a design software that allows you to easily forecast the expected production of your system along with accurate solar panel and inverter data. All displayed graphically.

Shine design
Software that runs on your own computer and requires only an internal network connection (e.g. LAN, WLAN/WiFi) is also available in our webshop. Free of charge, but registration required.
Shine Country
Shine Country software can only be used for the old 2014 type inverters.
Solar Power
Growatt inverters may be customized according to individual preferences down to the finest details. Almost any setting is available to ensure the best possible performance at the installation site.